Turkey Feather Marabou Boa (45 Gram)



Turkey Feather Marabou Boa (45 Gram)
Hurry!
only

0

left in stock!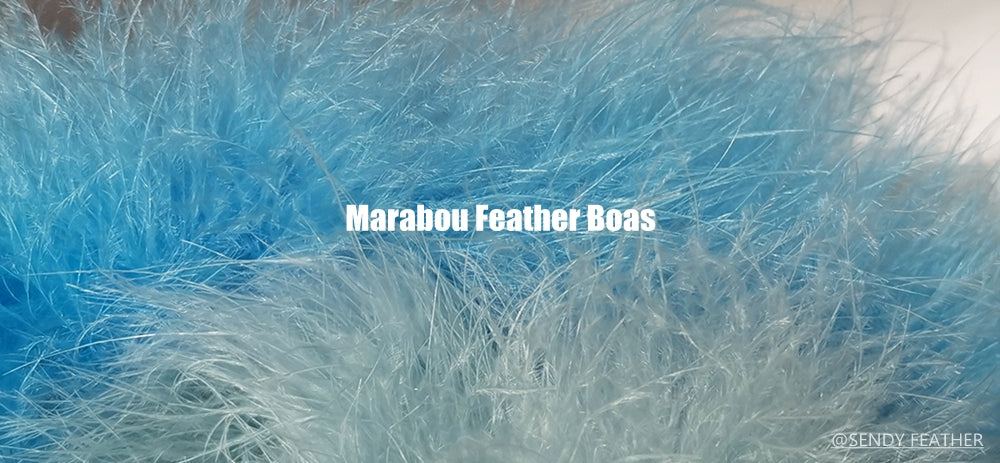 This is a very thin boa made with marabou turkey feathers. It is great for a finishing touch on hems or cuffs, hair accessories and bridal. Used for schools, corporate/sporting events and children's parties. It is a lovely accent piece, but too narrow for wearing as evening wear....more of a party boa.

Like a normal boa, there will be some shedding when you take them out of packaging for the first time. You will also need to let the boa fluff out by steaming them with garment steamer or put them into a dryer in low heat. Other option will be using hair dryer to fluff them out and you will see a huge difference in the boas.

Wholesale and quantity discount is available on our 45 gram marabou feather boa. They are in stock and ready for immediate shipment.
SPECIFICATION

● 2.0 Meter In Length
● 45 Gram (Heavy Weight)
● Solid Colors Only
ORDER PROCESSING TIMES

Please take into consideration our order processing time. Please note, this does not include shipping times.
We do offer Rush Order, as an alternative option for faster processing.
● Natural goods 1-3 days
● Dyed goods 5-10 days
● Ostrich Feather Boas 10-15 days
● Ostrich Feather Fans 20-25 days