Ostrich Feather Fringes Trimmings 8/10cm (Sold By Meter)





Ostrich Feather Fringes Trimmings 8/10cm (Sold By Meter)
Hurry!
only

0

left in stock!
View Color Chart

Ostrich Fringe is made with Stripped Ostrich Feather down sewed on a thin cord with 1/2/3 layers.
The fibers are light and fluffy and have an elegant flow, ideal for dressmaking, costumes, accessories, masks, cuffs, puppetry, mascots, tassels and any little thing that needs some flowy strands of ostrich feathers! They can be used in clumps for bridal bouquets and fashion. Also used in wedding hair accessories and invitations.
SPECIFICATION

● 1.0 Meter Bolts / 10 Meters Bolts
● 1/2/3 Ply
● 6-8cm / 8-10cm / 10-13cm / 13-15cm / 15-18cm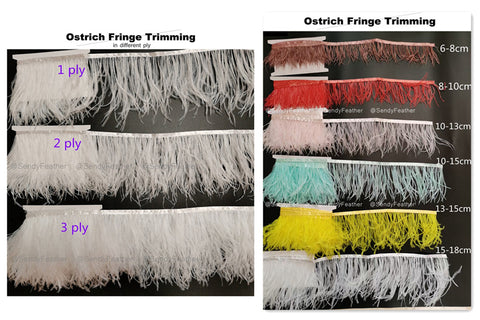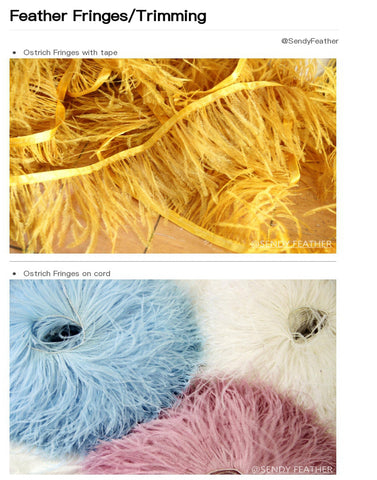 ORDER PROCESSING TIMES
Please take into consideration our order processing time. Please note, this does not include shipping times.
We do offer Rush Order, as an alternative option for faster processing.
● Natural goods 1-3 days
● Dyed goods 5-10 days
● Ostrich Feather Boas 10-15 days
● Ostrich Feather Fans 20-25 days